One way to support a long term successful relationship is to handle the business side of your marriage in a written agreement either before you marry (pre-nuptial agreement) or following your marriage (post-nuptial agreement) to agree to terms that would apply if your marriage were to end.
Having a pre or post nuptial agreement can assist in having what might be a complex divorce go smoothly but it also sets up clarity in the relationship and assists in developing the foundation for a solid long term marriage. It is a structure that requires you to address a number of issues that should be addressed before or during your marriage. Often couples that have been married before and have separate property or children from a previous marriage find marital agreements very helpful in resolving financial issues between them.
Here are a few of the things that you can choose to put in your Pre or Post-Nuptial Agreement:
Address what property will remain separate and what will become marital
Define responsibility for pre-existing and marital debts and other financial obligations.
You can include an indemnity clause to protect the non-debtor party.
You can predetermine the division of marital property on divorce.
You can predetermine the allocation of responsibility for debt at the conclusion of a divorce proceeding
You can make decisions regarding Maintenance.
You can adjust the rights of the parties upon death of either spouse including the elective share under Colorado Statute or the relinquishment of marital rights at death.
Agreements with respect to retirement accounts
Agreements with respect to tax returns
Agreements with respect to life insurance policies
Agreements with respect to Attorneys Fees
Agreements with respect to Confidentiality
Pre or Post-Nuptial Agreements are enforceable under Colorado law. To assure validity, the following need to be assured:
The parties enter into the agreement voluntarily and without duress or undue influence
The parties are each represented by independent legal counsel.
Each party is provided an adequate and reasonable disclosure of the assets and obligations of the other party and each party recognizes that the values given are estimates.
Each party waives any further financial disclosure of the other party; and
Each party has been advised with regard to the legal effects of the agreement, including the rights that are being released by entering into the agreement (if any).
Your marital agreement must be in writing and be signed by both parties prior to filing an action for dissolution of marriage. The agreement is effective upon marriage or upon signature if the parties are already married.
Testimonials
Hear from our clients!
Kim Elliott
05:15 08 Jun 21
I'm so thankful for Jennifer and Christina. They helped get my child custody case settled BEFORE going through a long lengthy court battle. I had a bad experience with another law firm so I was hesitant but they completely diminished any doubt I had. Communication was the most important thing for me and they exceeded that expectation without taking advantage. I highly recommend them
Katie Sickles
23:09 28 May 20
We utilized Jennifer Lewis & team to work with us on drafting up and executing a cohabitation agreement between myself and my long term boyfriend. We had initially met with her at the end of February. Because of the virus, our communication shifted to email conversations to finalize the agreement over the course of a few months. Ms. Lewis and her team were beyond professional, extremely responsive, and easy to work with regarding updates, changes, and questions. She even helped us to find and coordinated a remote notarization over Zoom with a certified notary to execute the agreement. I would absolutely use her again for any needs we had in the future.
Sonja Giguere
03:48 14 Oct 19
At the onset of my divorce, I was scared, fragile, and anxious about what I was about to go through. Jennifer and her team helped to understand my needs and concerns and provided the tools that I needed to help me to feel prepared, supported, and understood. Jennifer and her team were warm, professional, and present throughout the entire process. While I don't wish divorce on anyone, if you must go through it, I couldn't imagine a better team than Lewis & Matthews, PC to be by your side.
Meet the Team
These are the people behind the success of Lewis & Matthews, P.C.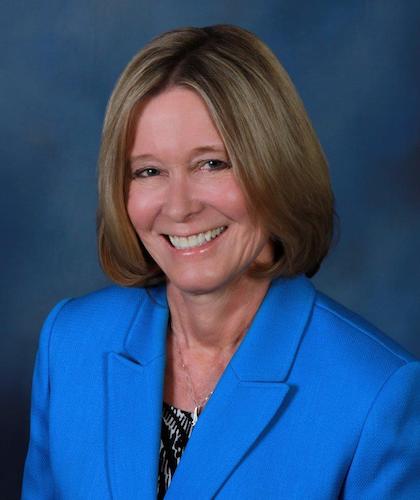 Jennifer Lewis – After getting her license to practice law in 1988, managing partner Jennifer Lewis has helped clients in areas of family law, criminal law, estate planning and probate proceedings, personal injury and medical malpractice claims, zoning and land use planning, and general civil litigation.
Today, her practice focuses on family law. However, her extensive experience has allowed her to provide added assistance and unique insights to her clients.
Ms. Lewis understands that a practical, patient, and compassionate approach helps clients navigate the often difficult and sensitive situations in family law matters.
Ms. Lewis acquired the firm in 2015, after Ken and Leslie Matthews decided to move on to an 'of counsel' status.
Amanda Huber – As a legal assistant, Amanda helps with the daily tasks of sending legal correspondence and documents, preparing court filings, and scheduling, among other tasks. Amanda joined the firm in 2022 and has helped clients in all phases of their divorce.
Prior to joining Lewis & Matthews, Amanda worked at an upscale country club in San Diego, where she was born and raised.
Outside of work you can find Amanda wine tasting, gardening, and spending time with her beloved cat, Waffles.
Jackie Flanagan – After spending some time working for a company in the educational sector, office manager Jackie Flanagan joined the team more than five years ago. Since then, she has been making sure that the day-to-day running of the firm is taken care of.
Counties We Serve
When you need help with drafting, understanding, and scrutinizing prenuptial and postnuptial agreements in the following counties, we can help:
Address: 1325 S Colorado Blvd, Suite 503, Denver, CO 80222
(303) 329-3802
Address: 114 Village Place, Suite 206, Dillon, CO 80435
Phone Number: (970) 468-0240
We Can Help You With Your Legal Issue

For an Initial consultation fill out the contact form below.