An Experienced Denver Divorce Attorney Makes The Process Easier
At Lewis & Matthews P.C., we understand firsthand how stressful a divorce can be. It's our job to make sure that someone is by your side every step of the way, helping you make the right decisions for yourself and your family. As a firm of experienced Denver divorce lawyers, we are here to ensure that your divorce process goes as smoothly as possible.
What Should You Expect in a Divorce?
Knowing what to expect during the divorce and mediation process reduces stress. As seasoned Denver divorce lawyers, we offer an additional consultation to go over every aspect of what will happen, so you can be fully prepared. The dissolution of a marriage is an emotionally, mentally, and financially stressful event for everyone involved.
In the state of Colorado, one thing you can expect is that the divorce process will last at least 3 months. During the Colorado Divorce Process, there is at least a 91-day waiting period between the time the paperwork is filed and when the divorce becomes official. Knowing what to expect during the Colorado Divorce Process can help reduce some of the discomforts. There are several main steps to the divorce process, including:
Initial filing and service
Overall case management
Issuing of temporary orders
Common discovery procedures
Settlement efforts such as mediation sessions
Benefits of Having an Experienced Divorce Attorney in Denver, CO
In a divorce, it is crucial to hire an experienced Denver divorce attorney so that you have someone who is advocating on your behalf during this difficult time. We have many years of professional legal experience in Colorado and can help you through all the ins and outs of the complex divorce process. On a personal level, some in our team have experienced divorce firsthand, so we know how emotionally draining and frustrating it can be.
The right Denver, CO divorce lawyer can:
Advocate on your you and your family's behalf
Provide coaching during the often stressful and confusing process
Best prepare you for what to expect during the divorce proceedings
Protect yourself and your children to ensure that everyone will be financially supported
Over the years representing individuals in divorce proceedings, we have come to understand how men and women sometimes have different needs in certain cases. This does not mean we are biased towards one side or the other.
Our Denver divorce lawyers recognize how we can tailor our approach in order to meet their needs better. As Denver divorce lawyers for men and women, our aim is always to defend the rights of our clients – whether that means protecting their home, their assets, the custody of their children, or their dignity.

Based on our historical data, we get about the same number of male and female clients for our divorce cases, and we always deliver the same level of utmost care one way or the other.
There is no need to worry if you are a man in family court. From sustaining your relationship with your children to safeguarding the assets you have worked hard for, an experienced Denver divorce lawyer will protect your rights while reaching an amicable resolution.
Women are just as likely to be breadwinners as men, especially as dual-income households become more and more common. There should not be any reason for women to feel disadvantaged in divorce proceedings. Our divorce attorneys in Denver, CO will help you understand your rights as we defend them.
A collaborative divorce mediation offers several compelling advantages over the traditional litigated divorce. Aside from saving time and resources, it also offers more amiable and sensible resolutions, while still maintaining and protecting your privacy. Mediation reduces the stress in divorce, especially if children and their custody are involved.
Initial Filing for Divorce in Colorado
Your divorce proceedings begin with the filing of an official petition for marriage dissolution. This paperwork can be filed by either one or both partners. Since Colorado is a no-fault divorce state, you won't need to specify a reason for seeking the dissolution, so stating that the marriage is irretrievably broken is enough to justify the process.
However, in order to qualify for a divorce in Colorado, you will need to establish domicile in the state for at least 91 days prior to the filing, but this doesn't necessarily mean that you need to live in Colorado. Instead, filers can show that they intend to live in the state by:
Maintaining a local voter's registration
Having a Colorado mailing address
Registering a car with the state
Owning residential property in the state
If paperwork is filed by one partner, the other has 21 days to respond to the petition. If the other partner lives out of state, the response time is extended to 35 days.
If both parties are able to agree on all issues related to child custody, support payments, and property distribution, a decree of dissolution of marriage can be entered by the Court 91 days after filing with no further actions necessary. If your situation is more complicated, additional hearings, conferences, mediation and possibly a trial may be needed to get everything sorted out. When that happens, our Denver divorce lawyers will provide you with the guidance and representation you need to ensure your needs are met and your voice is heard.
Case Management
After the initial filing of a petition for marriage dissolution, court officials will create a schedule for the remainder of the process. This usually happens about six weeks after the petition is filed. A representative of the Colorado courts will then meet with the petitioner and respondent to determine what hearings are necessary to decide property distribution, child custody, and any other issues that the divorcing parties can't agree on.
The first meeting, called the initial status conference, is an opportunity for both parties to meet in the presence of a family court facilitator or magistrate judge and decide which issues need to be addressed.
During the financial disclosure process, both parties reveal their financial debts and assets.
A temporary orders hearing allows the courts to make short-term decisions on things like payment of bills, support and child custody. These arrangements are subject to change with subsequent proceedings.
Discoveries are court-ordered requests for information. This is usually done in the form of written questions, called interrogatories, and request for production of documents. Answers provided to these questions are to be treated like testimony on a witness stand. As any Denver divorce attorney will tell you, lying on these forms has serious legal consequences.
Settlement Conferences
Regardless of the type of petition filed, the law for the Colorado divorce process requires divorcing partners to take part in settlement conferences. These meetings can involve their Denver, CO divorce lawyers, and are designed to resolve any leftover issues and set both partners up for their best life after the divorce is finalized. These can include:
Parenting classes for those with minor children
Mediation sessions, including one prior to the final hearing.
A non-contested permanent order hearing in cases where both parties agree that all matters have been resolved to their mutual satisfaction
The number and purpose of settlement conferences depend on the details of your case. Talk to your Denver, CO divorce lawyer for more details on what you can expect with your case.
Divorce Decree Modification Guidance
Divorce doesn't end families. Instead, bonds are reformed in potentially stronger ways. As separating families grow into their new lives, the orders in their original divorce decree don't necessarily fit their changing needs or circumstances. In other cases, small mistakes could lead to a verdict that doesn't do justice to one or both of the separating parties.
As experienced Denver, CO divorce lawyers, we have helped countless Colorado families renegotiate the terms of their divorce decrees. In turn, Lewis and Matthew's specialized knowledge and experience qualify us to resolve a variety of issues regarding divorce decree whether they are related to a modification of child support, custody, and visitation, or modification of alimony.
What Constitutes a Divorce Decree Modification?
Life happens quickly. Changes in health, economic status, or personal preferences can turn your original divorce decree into a burden. When that happens, divorce decree modifications allow divorced partners to alter previous judgments. The modification decree isn't a repeat of your divorce proceedings, but rather an official court review of specific aspects of your original orders. Separated partners can use this legal tool to reexamine some common issues:
Child custody modifications – Custody issues change frequently. A parent who wants more time with their children can petition the courts to take another look at their circumstances. Petitioners can present evidence that supports their claim, including an increase or decrease in income, improved living quarters, or other proof of their parental fitness.
Parenting plan modifications – As children grow, your vision for their future naturally adjusts. When that vision interferes with your court-ordered parenting plan, a modification decree helps co-parenting partners work out the details on the new direction. Adjustments to parenting plans include changes of residence, renegotiation of parental authority, and concerns for their academic welfare.
Modification of child support or alimony – When financial circumstances change, divorce decrees allow divorced parents to adjust their child support agreements. If one partner remarries, gets a better job, or suffers some bad luck, they can ask the courts to alter these payments. There are also times when the original orders were issued without the proper information. A modification decree lets divorced partners present all applicable information and receive a more balanced judgment.
Even if the two parties agree on the required divorce decree modifications, it's always a good idea to validate those decisions in court. Legally-binding documents make it less likely that either party will fail to fulfill their end of the deal. Contact a divorce attorney in Denver, CO to get started today!
Compassionate Trial Representation
In some cases, partners may have a difficult time agreeing on certain matters. When this happens, the matter must be taken to trial. For divorce in Colorado, a judge will review the details of the case, hear testimonies of the parties and their witnesses, and make a legally binding decision based on the presented evidence. Also called a permanent orders hearing, a divorce trial can take a long time to resolve. However, this may be the best option for those who aren't able to get their partners to agree on important details. Any established temporary orders remain active until the presiding judge changes them or issues new orders.
You don't have to navigate the Colorado divorce process alone. The team of Denver divorce attorneys for men and women at Lewis & Matthews is here to help walk you through the entire Colorado divorce process while advocating for your best interests. With sympathetic and knowledgeable legal representation, you can get through your divorce with minimal distress and wasted time. We are your source for compassionate and experienced legal guidance. From initial filing to final orders, we'll stand by you throughout the entire Colorado divorce process to ensure you get what you need to start your new life on the right foot. Our Denver divorce lawyers take care of all the legal legwork so you can concentrate on rebuilding. Get help with the Colorado divorce process today.
Testimonials
Hear from our clients!
Kim Elliott
05:15 08 Jun 21
I'm so thankful for Jennifer and Christina. They helped get my child custody case settled BEFORE going through a long lengthy court battle. I had a bad experience with another law firm so I was hesitant but they completely diminished any doubt I had. Communication was the most important thing for me and they exceeded that expectation without taking advantage. I highly recommend them
Katie Sickles
23:09 28 May 20
We utilized Jennifer Lewis & team to work with us on drafting up and executing a cohabitation agreement between myself and my long term boyfriend. We had initially met with her at the end of February. Because of the virus, our communication shifted to email conversations to finalize the agreement over the course of a few months. Ms. Lewis and her team were beyond professional, extremely responsive, and easy to work with regarding updates, changes, and questions. She even helped us to find and coordinated a remote notarization over Zoom with a certified notary to execute the agreement. I would absolutely use her again for any needs we had in the future.
Sonja Giguere
03:48 14 Oct 19
At the onset of my divorce, I was scared, fragile, and anxious about what I was about to go through. Jennifer and her team helped to understand my needs and concerns and provided the tools that I needed to help me to feel prepared, supported, and understood. Jennifer and her team were warm, professional, and present throughout the entire process. While I don't wish divorce on anyone, if you must go through it, I couldn't imagine a better team than Lewis & Matthews, PC to be by your side.
Meet the Team
Meet the people behind the successful Lewis & Matthews firm: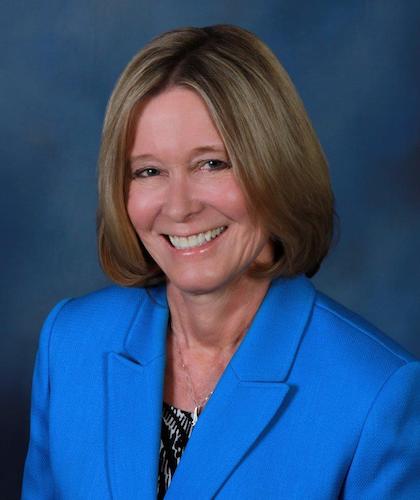 Jennifer Lewis – Since 1988, managing partner Jennifer Lewis has been practicing law in both federal and state courts in Colorado, Kansas, and Missouri. She acquired the law firm from Ken and Leslie Matthews in 2015 when they decided to shift to 'of counsel' status.
Ms. Lewis has a wealth of experience in the areas of family law, criminal law, estate planning and probate proceedings, personal injury and medical malpractice claims, zoning and land use planning, and general civil litigation.
She believes in a practical, patient, and compassionate approach, supporting her clients while they navigate the often-sensitive matters of divorce, custody, and other family law concerns.
Amanda Huber – As a legal assistant, Amanda helps with the daily tasks of sending legal correspondence and documents, preparing court filings, and scheduling, among other tasks. Amanda joined the firm in 2022 and has helped clients in all phases of their divorce.
Prior to joining Lewis & Matthews, Amanda worked at an upscale country club in San Diego, where she was born and raised. Outside of work you can find Amanda wine tasting, gardening, and spending time with her beloved cat, Waffles.
Jackie Flanagan – Office manager Jackie Flanagan has been with the firm for more than five years and plays a key role in its smooth, effective operation. Diligent, organized, and attuned to the needs of the firm's clients, Ms. Flanagan takes care of day-to-day tasks at the firm and helps ensure we maintain our firm and high level of customer service.
Counties We Serve
We are your trusted partners when it comes to Colorado divorce law – whether that involves divorce proceedings, child custody battles, child support disputes, or others. If you need legal advice in any of the following counties, we can help:
Address: 1325 S Colorado Blvd, Suite 503, Denver, CO 80222
(303) 329-3802
Address: 114 Village Place, Suite 206, Dillon, CO 80435
Phone Number: (970) 468-0240
Although going through a divorce can be painful, sometimes it is one of life's necessities. As a compassionate and caring Denver divorce attorney, we are here to help guide you every step of the way. Contact us to schedule a confidential appointment.
Why should y
We Can Help You With Your Legal Issue

For an Initial consultation fill out the contact form below.