In Colorado, the issue of child support arises in most custody cases or divorce cases with children. In this situation, you may be in need of a Denver child custody lawyer. Every child deserves emotional, medical and financial support from both of their parents. Financial commitment by parents, as well as their involvement in their children's lives, is very important for a child's well-being. Finding a good child support lawyer in Denver is a great way to ensure you have all the information you need.
It's important that the amount of child support ordered reflects an accurate assessment of the situation and the child's needs and a knowledgeable child support attorney can help. If you are going to be awarded child support in Colorado you need to know what you will be paying or what you will be receiving. As a family law firm in Denver, our goal is to make sure that you are dealt with fairly, regardless of which side of the child support equation you are on.
The family law professionals at Lewis and Matthews P.C. are ready to take on your child support case. With our wealth of experience and extensive knowledge, we can help you win any child support claim including the following:

● Initial child support payment disputes
● Back child support payment collection
● Child support obligation reduction
● Modifications to child support awards
● Disputes over the extension of child support after the child turns 19
How Child Support Is Determined
The main factors that are part of a child support calculation are:
Incomes of both parents
Number of children
Number of overnights that the children spend with each parent
Daycare costs (if any)
Health insurance costs for the children
All these factors are then entered into a program which generates the child support obligation per month based on the formula set by law.
While child support can be a function of mathematics, cases where income isn't easily defined such as trying to establish income for the self-employed, unemployed, or under-employed can be complex. There are other support issues that are important, such as medical expenses, activity expenses and claiming the children for tax purposes.
Child Support Can Be Modified
Even after a child support order has been issued in Colorado either parent can request a modification if there has been a substantial and continuing change in circumstances since the last order was entered.The court can modify support orders to reflect a "change" in either parent's financial position or as certain child expenses change. This change must impact the monthly amount of child support due by 10% or more. Even after a divorce or custody case has ended, until the minor reaches 19, the court retains power over child-related financial issues.
After a qualifying change in the circumstances of either a paying parent or the child has occurred, a modification to the child support agreement may be requested. A child support attorney can help you determine whether a change can trigger a modification request.

The following are the most common examples of significant changes that can affect child support:

● A parent's income has increased substantially
● A paying parent has lost their employment
● A paying parent has been diagnosed with a terminal illness
● A change in the cost of health insurance coverage or a change in the parent who is paying for the child's health insurance coverage
● The number of overnight visits with a parent has changed
If you feel the support being paid is no longer the correct amount, contact the child support Lawyers in Denver at Lewis & Matthews P.C. Modifications take time and the changed amount only begins on the date you filed the request. It is crucial to act quickly so that your child support payment reflects this change.
Enforcement of Child Support in Colorado
The most successful way to collect child support is by direct withholding from the obligated parent's paycheck. A child support order can require the employer to withhold the money that is ordered for child support, and send it to the family support registry.
Colorado courts take the failure to pay child support very seriously, and the state offers numerous ways to collect overdue payments from delinquent parents. Ensure you get the correct information by sorting out your financials with a child support lawyer in Denver to prevent any issues.
When a parent has failed to pay child support, the first step in taking action via the court is typically to file a motion of contempt through a child support attorney. Once this motion has been filed, a hearing will be held to determine if the other parent has violated child support orders.
If the court finds the nonpaying parent in contempt, it can order enforcement remedies that include:
Wage garnishments
Bank account garnishments
Property liens, including liens against real estate and motor vehicles
Jail time
Interception of federal and/or Colorado State tax returns
For all your child support matters, we can be your trusted partners. Our unique case management system offers our clients several advantages including the following:
Faster Case Resolutions – The QuickTrack case management system we have developed keeps your case organized through streamlined tools and processes. With weekly discussions and virtual meetings, we always stay on top of any development.
Winning Strategies – We take a 360-degree view of your case to build the best strategies while also minimizing the emotional stress on you and your children.
Local Knowledge – The years we have spent dealing with the local family court has given us a better understanding of the system and how best to approach each case.
Extensive Trial Experience – While we always aim to reach amicable resolutions first, we are prepared to take your case to court if necessary. Our top attorneys have spent many hours in the courtroom.
Testimonials
Hear from our clients!
Kim Elliott
05:15 08 Jun 21
I'm so thankful for Jennifer and Christina. They helped get my child custody case settled BEFORE going through a long lengthy court battle. I had a bad experience with another law firm so I was hesitant but they completely diminished any doubt I had. Communication was the most important thing for me and they exceeded that expectation without taking advantage. I highly recommend them
Katie Sickles
23:09 28 May 20
We utilized Jennifer Lewis & team to work with us on drafting up and executing a cohabitation agreement between myself and my long term boyfriend. We had initially met with her at the end of February. Because of the virus, our communication shifted to email conversations to finalize the agreement over the course of a few months. Ms. Lewis and her team were beyond professional, extremely responsive, and easy to work with regarding updates, changes, and questions. She even helped us to find and coordinated a remote notarization over Zoom with a certified notary to execute the agreement. I would absolutely use her again for any needs we had in the future.
Sonja Giguere
03:48 14 Oct 19
At the onset of my divorce, I was scared, fragile, and anxious about what I was about to go through. Jennifer and her team helped to understand my needs and concerns and provided the tools that I needed to help me to feel prepared, supported, and understood. Jennifer and her team were warm, professional, and present throughout the entire process. While I don't wish divorce on anyone, if you must go through it, I couldn't imagine a better team than Lewis & Matthews, PC to be by your side.
Meet the Team
Meet the exceptional people behind Lewis & Matthews, P.C.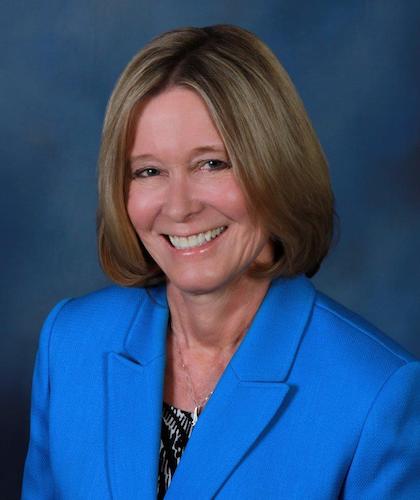 Jennifer Lewis – Managing partner Jennifer Lewis has practiced law in both state and federal courts in Kansas, Colorado, and Missouri. She acquired the firm from Ken and Leslie Matthews in 2015, after the two transitioned into an 'of counsel' status.
Ms. Lewis believes in a practical, patient, and compassionate approach when helping her clients. While her area of focus is family law, she has experience with criminal law, estate planning and probate proceedings, personal injury and medical malpractice claims, zoning and land use planning, and general civil litigation.
Amanda Huber – As a legal assistant, Amanda helps with the daily tasks of sending legal correspondence and documents, preparing court filings, and scheduling, among other tasks. Amanda joined the firm in 2022 and has helped clients in all phases of their divorce.
Prior to joining Lewis & Matthews, Amanda worked at an upscale country club in San Diego, where she was born and raised.
Outside of work you can find Amanda wine tasting, gardening, and spending time with her beloved cat, Waffles.
Jackie Flanagan – Office manager Jackie Flanagan has been making sure that the office is running smoothly for the last five years. Ms. Flanagan's long-term residence in Colorado offers the firm some important local insights which are also a valuable resource.
Counties We Serve
If you are a parent needing help getting a child support lawyer in Denver, modifying an existing child support order, or collecting unpaid back child support you've come to the right place. Our experienced team at Lewis & Matthews P.C. can help. Get Help with Child Support Today!
Address: 1325 S Colorado Blvd, Suite 503, Denver, CO 80222
(303) 329-3802
Address: 114 Village Place, Suite 206, Dillon, CO 80435
Phone Number: (970) 468-0240
We Can Help You With Your Legal Issue

For an Initial consultation fill out the contact form below.