Asset protection is a key component in estate planning. Securing your assets from creditors and litigation will ensure that they are distributed to your intended beneficiaries even after you are gone. These strategies will also protect your assets from other situations like a divorce or even identity theft.
Since this concerns the financial security of your family, it is important that you work with our asset protection attorneys in Colorado to make sure that your asset protection plan is as well-built as possible.
How Does Asset Protection Work?
Many strategies are employed in order to build a robust asset protection system. You can use business entities, trusts, and partnerships for this purpose.
Here are a few of the sample strategies that can be leveraged for asset protection:
State Exemptions – In Colorado, several necessities including the home equity, household goods, food, and clothing have different limited exemption amounts. Some miscellaneous items can also be exempted in the event of bankruptcy.
Insurance – The goal is to maximize the scope of your policy to protect your assets. An umbrella policy can be a good start.
Limited Liability Companies – Some corporate structures like LLCs offer excellent protection from creditors. You can also set up a family limited partnership or a family limited liability company.
Trusts – As the value of your assets and your liabilities increase, trusts made for asset protection become more useful. They protect your assets from creditors, lawsuits, and judgments against your estate. They can also favorably affect settlement negotiations.
Marriage – With careful planning, transferring assets between spouses can be a good asset protection strategy.
When Is it Ideal to Get Asset Protection?
In order for asset protection strategies to be effective, they should already be in place before threats such as claims or liabilities happen. After the fact, it can already be too late to begin any meaningful strategy to protect the assets.
The longer an asset protection plan is in place, the stronger it will likely become.
We advise to start asset protection while estate planning. Since you will already be carefully considering every asset under your name while doing the latter, it is an opportune time to also plan for their protection.
Our asset protection lawyers in Denver can help you with both these tasks at the same time.
Why Is Asset Protection Important?
In estate planning, asset protection is important because it guarantees the safety and ownership of your assets against risks. These assets can then be smoothly distributed depending on the preferences included in your other estate planning documents.
Asset protection offers other useful advantages that may not necessarily involve estate planning.
Asset protection reduces the risk of being the target of a lawsuit. If you have a robust asset protection plan in place, it will be more difficult for creditors to see, let alone get access to your assets. This is an excellent deterrent for parties that want to sue you.
Asset protection complements your liability insurance. Even with the most comprehensive insurance policies, there may still be some assets at risk under certain circumstances. With both asset protection and liability insurance in place, you will be more secure.
Asset protection assigns liquid assets more securely. Assets that are liquid, such as money in your checking account, are more at risk compared to home equity, for example. With proper planning, you can categorize correctly and minimize exposure.
Choose Lewis & Matthews P.C.
Having years of experience in both estate planning and family law, we understand how important and urgent it is to protect your assets. We also understand how the legal system in Colorado works.
We employ strategies that keep you on the right side of the law while putting up robust measures to protect your assets.
Using business entities like corporations, LPs, and LLCs – These entities are protected by the government's limited liability laws. Individual owners are not held accountable for the debt of the organization.
Using Asset Protection Trusts or APTs – These are often considered as the strongest method of protecting assets from creditors. A trust holds the assets of individuals who then become 'beneficiaries who hold equitable interest.' This protects the assets without breaching tax evasion laws.
Transferring Rights of Properties – You may transfer an asset to a spouse, family member, or friend to secure it from claims. However, there is an inherent risk of not legally owning these assets in case a conflict arises in relationships.
We can help you determine the best strategies to employ to protect your assets. We can also tailor your asset protection strategies alongside your estate plan to ensure smoother transitions.
Book a consultation with us today to begin your asset protection.
Meet the Team
Meet the members of the Lewis & Matthews, P.C. team.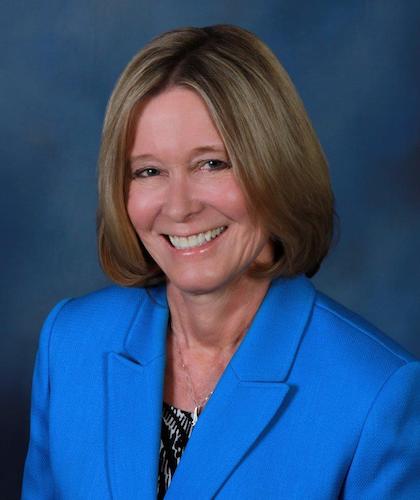 Jennifer Lewis – Managing partner Jennifer Lewis believes in a practical, patient, and compassionate approach when helping clients who are navigating the difficulties of divorce, custody, or other family law matters. She has been helping people since she received her license in 1988.
Ms. Lewis has practiced law in both federal and state courts of Colorado, Kansas, and Missouri. She has worked on matters concerning family law, criminal law, estate planning and probate proceedings, personal injury and medical malpractice claims, zoning and land use planning, and general civil litigation
Amanda Huber – As a legal assistant, Amanda helps with the daily tasks of sending legal correspondence and documents, preparing court filings, and scheduling, among other tasks. Amanda joined the firm in 2022 and has helped clients in all phases of their divorce.
Prior to joining Lewis & Matthews, Amanda worked at an upscale country club in San Diego, where she was born and raised.
Outside of work you can find Amanda wine tasting, gardening, and spending time with her beloved cat, Waffles.
Jackie Flanagan – Office manager Jackie Flanagan has been making sure that all the aspects of the daily operation of the firm are running smoothly for the last five years. She also provides the firm with her valuable insight as a long-term resident of Colorado.
For all your asset protection and estate planning concerns and queries, get in touch with our team.
Testimonials
Hear from our clients!
Kim Elliott
05:15 08 Jun 21
I'm so thankful for Jennifer and Christina. They helped get my child custody case settled BEFORE going through a long lengthy court battle. I had a bad experience with another law firm so I was hesitant but they completely diminished any doubt I had. Communication was the most important thing for me and they exceeded that expectation without taking advantage. I highly recommend them
Katie Sickles
23:09 28 May 20
We utilized Jennifer Lewis & team to work with us on drafting up and executing a cohabitation agreement between myself and my long term boyfriend. We had initially met with her at the end of February. Because of the virus, our communication shifted to email conversations to finalize the agreement over the course of a few months. Ms. Lewis and her team were beyond professional, extremely responsive, and easy to work with regarding updates, changes, and questions. She even helped us to find and coordinated a remote notarization over Zoom with a certified notary to execute the agreement. I would absolutely use her again for any needs we had in the future.
Sonja Giguere
03:48 14 Oct 19
At the onset of my divorce, I was scared, fragile, and anxious about what I was about to go through. Jennifer and her team helped to understand my needs and concerns and provided the tools that I needed to help me to feel prepared, supported, and understood. Jennifer and her team were warm, professional, and present throughout the entire process. While I don't wish divorce on anyone, if you must go through it, I couldn't imagine a better team than Lewis & Matthews, PC to be by your side.
Counties We Serve
For all your family law, estate planning, and asset protection needs, we serve the following counties around Colorado:
Address: 1325 S Colorado Blvd, Suite 503, Denver, CO 80222
(303) 329-3802
Address: 114 Village Place, Suite 206, Dillon, CO 80435
Phone Number: (970) 468-0240
We Can Help You With Your Legal Issue

For an Initial consultation fill out the contact form below.