Protect your assets and provide support and financial stability for your surviving relatives by hiring an experienced estate planning attorney in Denver, CO to develop a plan for your unique circumstances. At Lewis & Matthews, P.C., our Estate Planning Law Firm can help you establish a will, trust, and power of attorney to ensure your family is taken care of after your passing. We have a Denver office to serve the metropolitan area, and an office in Dillon to serve the mountain communities of Summit and Eagle Counties.
WHO NEEDS AN ESTATE LAWYER IN DENVER
Contrary to popular belief, estate planning is not only for the wealthy. Anyone can benefit from having an estate attorney in Denver and a comprehensive estate plan to ensure the smooth transition of assets from them to their beneficiaries when the time comes. Whether you own properties, several businesses, or company shares, a well-established estate plan made by a Denver estate planning lawyer can make the distribution process less costly and time-consuming. It will also give you more control over the passing of your assets, instead of letting the state dictate everything.

The guidance of an estate attorney in Denver who is well-versed in estate law can help you navigate the legal matters and iron out all the details of your plan.
ESTATE PLANNING IN THE WAKE OF COVID-19
Fear of COVID-19 pandemic has prompted many people to update their existing estate planning documents or write new wills and make other critical estate planning decisions in recent years. If you prefer to continue social distancing, Lewis & Matthews' estate lawyers in Denver and Dillon are happy to offer clients a virtual estate planning consultation to discuss their estate planning needs. When we are ready to sign the documents, we will schedule an appointment in our office to execute and notarize the documents.

The basic estate planning documents that clients often want to review with our Denver estate planning attorneys are the Last Will and Testament, a Durable Power of Attorney to address financial matters, a health care power of attorney, and a living will to allow a specified individual to make health care decisions for the client if they are incapacitated. Our team of Denver estate planning lawyers will make sure that your estate plan is tailored to your specific needs.
Estate Planning with Lewis & Matthews P.C.
Since our law firm specializes in both estate planning and family law, we can better customize your plan to suit your unique needs. Our Dillon and Denver estate planning attorneys' years of experience with Colorado state law will also offer several benefits in making sure your documents are correctly worded and the process is streamlined.
Our Denver estate planning lawyer's services often include the following:
● Last Will and Testament
● Various Powers of Attorney
● Declaration of Medical Treatment or Living Will
● Living Trust
● Asset Protection
● Others, depending on your needs and preferences
What Is in an Estate Plan?

A comprehensive estate plan made by an estate attorney in Denver should include several legal documents that detail everything from end-of-life care to the distribution of assets upon death. With advice and guidance from our Denver estate planning attorneys, you'll gain the clarity you need to understand these documents and how they will take effect when the time comes.

● Last Will and Testament – This legal document dictates how the estate of a person will be distributed when they pass away. It includes a list of the assets as well as the beneficiaries set to receive them.
● Living Trust – Like a will, a living trust also details the distribution of the estate to beneficiaries. The assets are transferred to a trust while the grantor is still alive. The main advantage here is that the process no longer involves the probate court, which can be both costly and time-consuming.
● Living Will – In Colorado, a living will is also called the "Declaration of Medical Treatment," and it details a person's preferences for end-of-life care. It takes effect when a person is no longer physically and mentally able to convey their wishes.
● Powers of Attorney – A power of attorney is given to a trusted confidant for emergency situations where difficult choices have to be made about your health or finances. This spares your loved ones from unnecessary stress.
● Asset Protection – This is a collection of strategies that legally protect your assets from taxation, seizure, and other losses. Although this is mainly a part of financial planning, it is also an excellent addition to your estate plan.

Apart from having a good estate plan, it's also important to keep it updated. There may be changes to your situation, preferences, and your assets that may not be reflected in previous plans. Talk to our estate lawyers in Denver to keep your plan current.
Testimonials
Hear from our clients!
Kim Elliott
05:15 08 Jun 21
I'm so thankful for Jennifer and Christina. They helped get my child custody case settled BEFORE going through a long lengthy court battle. I had a bad experience with another law firm so I was hesitant but they completely diminished any doubt I had. Communication was the most important thing for me and they exceeded that expectation without taking advantage. I highly recommend them
Katie Sickles
23:09 28 May 20
We utilized Jennifer Lewis & team to work with us on drafting up and executing a cohabitation agreement between myself and my long term boyfriend. We had initially met with her at the end of February. Because of the virus, our communication shifted to email conversations to finalize the agreement over the course of a few months. Ms. Lewis and her team were beyond professional, extremely responsive, and easy to work with regarding updates, changes, and questions. She even helped us to find and coordinated a remote notarization over Zoom with a certified notary to execute the agreement. I would absolutely use her again for any needs we had in the future.
Sonja Giguere
03:48 14 Oct 19
At the onset of my divorce, I was scared, fragile, and anxious about what I was about to go through. Jennifer and her team helped to understand my needs and concerns and provided the tools that I needed to help me to feel prepared, supported, and understood. Jennifer and her team were warm, professional, and present throughout the entire process. While I don't wish divorce on anyone, if you must go through it, I couldn't imagine a better team than Lewis & Matthews, PC to be by your side.
Meet the Team
Find out more about the people that make Lewis & Matthews, P.C. a success.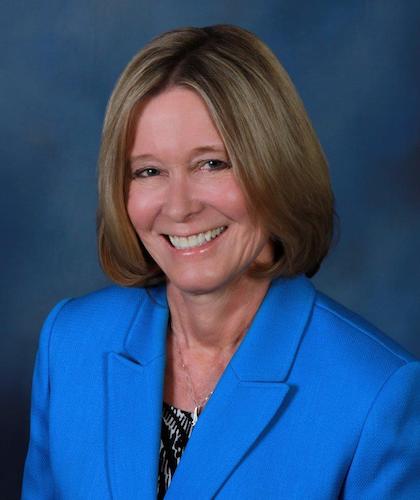 Jennifer Lewis – Managing partner Jennifer Lewis has helped countless people with family law, criminal law, estate planning and probate proceedings, personal injury and medical malpractice claims, zoning and land use planning, and general civil litigation.
Ms. Lewis received her license in 1988. Since then, she has practiced law in both federal and state courts in Missouri, Kansas, and Colorado.
Ms. Lewis believes in a practical, but patient and compassionate approach to helping clients navigate the often-difficult challenges they face concerning family law matters.
Amanda Huber – As a legal assistant, Amanda helps with the daily tasks of sending legal correspondence and documents, preparing court filings, and scheduling, among other tasks. Amanda joined the firm in 2022 and has helped clients in all phases of their divorce.
Prior to joining Lewis & Matthews, Amanda worked at an upscale country club in San Diego, where she was born and raised.
Outside of work you can find Amanda wine tasting, gardening, and spending time with her beloved cat, Waffles.
Jackie Flanagan – As an office manager, Ms. Flanagan has been managing the day-to-day tasks required to run the firm smoothly for the last five years. Her unique insights as a long-term resident of Colorado have also been a valuable resource for the firm.
Counties We Serve

To ensure you receive a comprehensive estate plan and that your wishes will be respected, work with Lewis & Matthews P.C. Our Denver estate planning attorneys will help you every step of the way. Here are the counties we serve:
Address: 1325 S Colorado Blvd, Suite 503, Denver, CO 80222
(303) 329-3802
Address: 114 Village Place, Suite 206, Dillon, CO 80435
Phone Number: (970) 468-0240
We Can Help You With Your Legal Issue

For an Initial consultation fill out the contact form below.