There are many different routes that you and your spouse can take when it comes to divorce. You can go the traditional way and battle it out in court. Or, you can choose to take a more amicable route and work with a team of collaborative divorce lawyers.
At Lewis and Matthews, P.C, we understand that the decision to divorce is a difficult one, and we want to make the process as smooth and stress-free as possible.
What is Collaborative Divorce?
A collaborative divorce is a type of dissolution of marriage in which the parties agree to work together to resolve their differences outside of court.
The process typically involves each party hiring their lawyer, who will then work with the other party and their lawyer to negotiate an acceptable settlement.
The collaborative process aims to allow the parties to reach a resolution that is in the best interests of both parties and their children, if they have any, without going through the stress and expense of a trial.
What Are the Benefits of Using a Collaborative Divorce?
There are many benefits to pursuing a collaborative divorce, including:
Quicker and less expensive: Collaborative divorces tend to be faster and less costly than traditional divorces since they avoid the time and expense of going to court.
More control: The parties have more control over the outcome of their case since they make the decisions rather than a judge.
Less stress: The collaborative process can be less stressful than a traditional divorce since it avoids the uncertainty of going to trial.
More convenient: Couples can decide when and where to meet, which can benefit busy families.
How Does Collaborative Divorce Work?
To begin the collaborative process, both parties must have a lawyer who will work with them throughout the process. Once both parties have hired a lawyer, they will sign a Participation Agreement that outlines the collaborative process rules.
The Participation Agreement typically includes a commitment from the parties to:
Disclose all information relevant to the case;
Work together to reach a settlement that is in the best interests of both parties and their children;
Refrain from making any threats or taking any action that could damage the relationship between the parties;
Withdraw from the collaborative process if either party decides to go to court.
After signing the Participation Agreement, the parties and their lawyers will meet to discuss the issues in the case and begin working on a settlement. The parties may also choose to involve other professionals, such as financial advisers or child psychologists.
If the parties can settle, they will then sign a Separation Agreement filed with the court. If the parties cannot reach a settlement, they will both have to hire new lawyers and go through the traditional divorce process.
Collaborative Divorce FAQs
How can I convince my spouse to participate in a collaborative divorce?
You may be able to convince your spouse to participate in a collaborative divorce by explaining the benefits of the process, such as the fact that it is typically quicker and less expensive than a traditional divorce.
What if we can't agree on everything?
The goal of the collaborative process is to allow the parties to reach a resolution that is in the best interests of both parties and their children. Still, it is not always possible to agree on everything.
If the parties cannot reach a settlement, they will both have to hire new lawyers and go through the traditional divorce process.
What types of couples can undergo a collaborative divorce?
Any couple who is willing to work together to resolve their differences outside of court can undergo a collaborative divorce.
What is the cost of a collaborative divorce?
The cost of a collaborative divorce will vary depending on the complexity of the case and the number of professionals involved.
Why Choose Lewis and Matthews, P.C.
At Lewis and Matthews, P.C., we understand that the traditional divorce process can be time-consuming, expensive, and stressful. That is why we offer the collaborative divorce process as an alternative to our clients.
Our attorneys are experienced in Colorado divorce laws and are committed to working with you to reach a settlement in the best interests of both parties and your children.
We understand that every family is unique, and we will tailor our approach to fit your family's needs. Contact us today to determine if the collaborative divorce process is right for you.
Testimonials
Hear from our clients!
Kim Elliott
05:15 08 Jun 21
I'm so thankful for Jennifer and Christina. They helped get my child custody case settled BEFORE going through a long lengthy court battle. I had a bad experience with another law firm so I was hesitant but they completely diminished any doubt I had. Communication was the most important thing for me and they exceeded that expectation without taking advantage. I highly recommend them
Katie Sickles
23:09 28 May 20
We utilized Jennifer Lewis & team to work with us on drafting up and executing a cohabitation agreement between myself and my long term boyfriend. We had initially met with her at the end of February. Because of the virus, our communication shifted to email conversations to finalize the agreement over the course of a few months. Ms. Lewis and her team were beyond professional, extremely responsive, and easy to work with regarding updates, changes, and questions. She even helped us to find and coordinated a remote notarization over Zoom with a certified notary to execute the agreement. I would absolutely use her again for any needs we had in the future.
Sonja Giguere
03:48 14 Oct 19
At the onset of my divorce, I was scared, fragile, and anxious about what I was about to go through. Jennifer and her team helped to understand my needs and concerns and provided the tools that I needed to help me to feel prepared, supported, and understood. Jennifer and her team were warm, professional, and present throughout the entire process. While I don't wish divorce on anyone, if you must go through it, I couldn't imagine a better team than Lewis & Matthews, PC to be by your side.
Meet the Team
Get to know the skilled and compassionate attorneys who will be by your side during the entire process.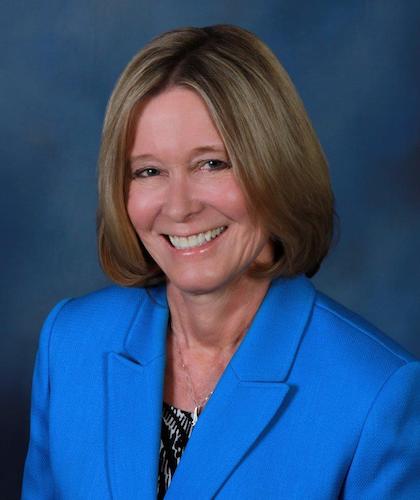 Jennifer Lewis – Managing partner Jennifer Lewis has worked in state and federal cases in Colorado, Kansas, and Missouri since 1988.
Ms. Lewis is experienced in a variety of legal fields, including family law, general civil litigation, zoning and land use planning, estate planning and probate proceedings, criminal law, and personal injury and medical malpractice claims.
In 2015, she acquired the firm from Ken and Leslie Matthews. Her straightforward and compassionate approach toward family law cases has earned the company a good reputation among clients.
Christina L. Friedman – Associate attorney Christina L. Friedman decided to pursue a legal career after working in the financial sector. She has spent the last years perfecting her skills, particularly in legal research and writing.
Ms. Friedman has handled a number of family law and estate planning matters. As a divorcee herself, she understands the emotional challenges and high stakes of marital dissolution. Her understanding of the intricacies of family law enables her to help her clients better.
Jackie Flanagan – Ms. Flanagan has served as the firm's office manager for seven years now, ensuring that the company's basic needs are met. Her time in Colorado has given her a unique standpoint on how to serve local clients best.
Counties We Serve
Lewis and Matthews, P.C. is a full-service law firm that handles all aspects of family law, including divorce, child custody, and property division. We serve clients in the following counties:
Address: 1325 S Colorado Blvd, Suite 503, Denver, CO 80222
(303) 329-3802
Address: 114 Village Place, Suite 206, Dillon, CO 80435
Phone Number: (970) 468-0240
We Can Help You With Your Legal Issue

For an Initial consultation fill out the contact form below.