I'm Jennifer Lewis and I understand firsthand how stressful a divorce can be, in turn, I work on behalf of families to resolve family law disputes here in Eagle County, Colorado. As an experienced Eagle County divorce attorney and child custody lawyer, I represent my clients in many areas of family law, including but not limited to: divorce, actions for contempt of court, child custody, child support, as well as prenuptial and post-nuptial agreements.
WHAT SHOULD YOU EXPECT IN A DIVORCE?
A divorce can be emotionally exhausting, painful and expensive, so knowing what to expect during the divorce and mediation process can be incredibly helpful. As an experienced Eagle County Divorce Attorney, I offer an additional consultation to go over every aspect of what will happen, so you can be fully prepared as you begin the next chapter in your life.
In the state of Colorado, one thing you can expect is that the divorce process will last at least 3 months, as there is a 91-day waiting period between the time the paperwork is filed and when the divorce becomes official. There are several steps to the divorce process, including:
Initial filing and service
Overall case management
Issuing of temporary orders
Common discovery procedures
Settlement efforts such as mediation sessions
Practice Areas
Divorce – Lewis & Matthews, P.C. will advocate tirelessly for you during this difficult time and support you through the entire process.
Family Law – Let a legal team that understands the sensitive nature of family law matters help you.
Mediation – With our guidance and facilitation, you can find a peaceful resolution to disputes in divorce, custody, and other family law concerns.
Estate Planning – Work with only a trusted team of legal professionals when it comes to the planning and execution of your estate.
SPEAK WITH AN EXPERIENCED COLORADO FAMILY LAW ATTORNEY
After my relocation to Colorado after going through a difficult divorce, I know how agonizing the divorce process can be. At Lewis & Matthews, my main concern is not only to assist you in ending your unhappy marriage but also to help you prepare for your future.
My background includes many years spent working for a solo practitioner in the Kansas City metropolitan area, where I represented clients in criminal law, personal injury, probate, estate planning, business, and family law matters. My diverse legal background enables me to offer my clients with the practical, real world, solutions for their case; and as a result, I have become a seasoned Colorado Family Law Attorney, that will work with you to formulate a legal strategy that is tailored to your unique situation.SCHEDULE A CONSULTATION MEETING
Although going through a divorce can be painful, sometimes it is one of life's necessities. We strive to establish a common resolution with the other party to avoid unnecessary and ugly battles. However, if your best interests are compromised, you can rely on our experienced team to vigorously defend your interests in Court. As a compassionate and caring Eagle County Divorce Attorney, I'm here to help guide you every step of the way. Contact me, Jennifer Lewis, to schedule a confidential appointment.
Meet the Team
Meet the people that make up Lewis & Matthews, P.C.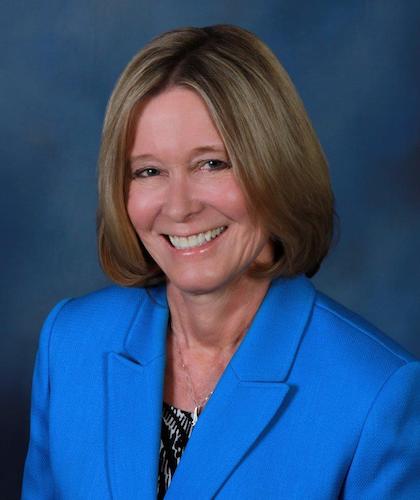 Jennifer Lewis – After getting her license in 1988, managing partner Jennifer Lewis has been helping people with family law and estate planning concerns. She has practiced law in federal and state courts across Missouri, Kansas, and Colorado.
Jackie Flanagan – Office manager Jackie Flanagan has been with the firm for more than five years. In that time, she has always made sure that the day-to-day operations always ran smoothly.
For all your family law and estate planning concerns in Eagle County, get in touch with our team.
We Can Help You With Your Legal Issue

For an Initial consultation fill out the contact form below.