Marital Agreements
Creating a prenuptial or postnuptial agreement that takes care of some of the financial aspects of a marriage doesn't have to kill the romance of a relationship. In fact, it shows that both parties care about their financial well-being, while being prepared for any scenario that may arise. Whether it be an agreement before the marriage (a prenuptial agreement) or an agreement that is established by a couple that is already married (a postnuptial agreement), an experienced marriage attorney like Lewis & Matthews can help you through each step of the process.
Learn more about Prenuptial and Postnuptial Agreements here.
Are you Common Law Married in Colorado?
Colorado Common Law Marriage
In Colorado you don't have to obtain a marriage license to be legally married. If you are eligible to be married (i.e.; age of majority, not married to anyone else, mentally capable) then the court looks to a three-prong test to determine if the couple is married under common law. There is no waiting period in Colorado to be married under common law.
Three Prong Test for Common Law Marriage in Colorado
Does the couple:
Hold themselves out as married
Have the intent to be married
Co-habitate
Evidence of Common Law Marriage in Colorado
The court will hear evidence from both parties and decide as a matter of fact if the couple is married under common law. Some of the evidence that may be presented to prove a common law marriage includes:
The filing of joint tax returns
Key documents that list the parties as spouses including medical insurance and/or household bills
The parties are listed as spouses on the title to assets
Testimony of witnesses
Testimony of parties
When you choose Lewis & Matthews to represent you as a marriage attorney, we will present evidence and represent your interests in court. Ultimately the judge will look at all the evidence and decide if the three-prong test has been met. If so, the couple will be considered married under the law in Colorado. If the couple wishes to no longer be married, they will have to dissolve their marriage in the same way a couple would if they were formally married under state law. Having an experienced postnuptial agreement attorney walk you through this process could mean the difference in thousands of dollars saved or lost.
If you feel that you may be married under common law and are contemplating a divorce proceeding you can review information on Colorado divorce and legal separation and look at why Lewis & Matthews is the right marriage attorney for you.
How are Agreements for same sex Marriage in Colorado different?
Here is a testimonial from a former client who's 30 year same sex relationship split before the civil union bill:
"Dear Leslie and Ken, Over the last 31/2 years, a painful and confusing time for me, you have been my rock and my compass, you listened to my concerns; you patiently answered the hundreds of questions I asked; in preparing me for trial, you lessened my nervousness and strengthened my belief in my case; you pursued a myriad of legal avenues-professional colleagues, experts, the Gill Foundation, and ultimately NCLR- which assured me of your total commitment to blind equality. And finally, I am grateful for the kindness you have shown me. You will never know how much your support and friendship means to me. Thank you from the bottom of my heart.
Contact us for help with Same Sex Marriages in Colorado:
Please feel free to give us a call to get your questions answered about the rights and responsibilities associated with Marriage.
We are also prepared to provide prenuptial agreement attorney services to bring clarity to what you are agreeing to prior to entering a Marriage. Prenuptial Agreements can set out how to deal with separate property and Marital property as well as issues of maintenance (alimony).
This is an exciting time and it is wise to understand what this breakthrough legislation means before you enter into the commitment of Marriage.
Call Jennifer Lewis at 720-606-4457 for a phone consultation.
Review additional Colorado divorce law information by using the links in the upper left or Ask our Colorado Same Sex Marriage lawyers a legal question.
Meet the Team
Meet the exceptional personnel of Lewis & Matthews, P.C.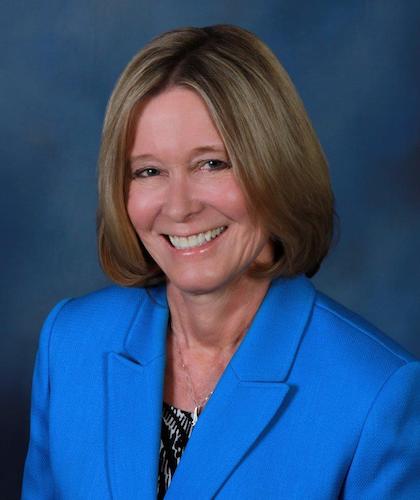 Jennifer Lewis – Managing partner Jennifer Lewis has been helping clients with with family law, criminal law, estate planning and probate proceedings, personal injury and medical malpractice claims, zoning and land use planning, and general civil litigation since she got her license in 1988.
Ms. Lewis has practiced law in both state and federal courts in Missouri, Kansas, and Colorado. Her practical, patient, and compassionate approach supports the firm's clients as they navigate through the challenges of family law concerns.
Amanda Huber – As a legal assistant, Amanda helps with the daily tasks of sending legal correspondence and documents, preparing court filings, and scheduling, among other tasks. Amanda joined the firm in 2022 and has helped clients in all phases of their divorce.
Prior to joining Lewis & Matthews, Amanda worked at an upscale country club in San Diego, where she was born and raised.
Outside of work you can find Amanda wine tasting, gardening, and spending time with her beloved cat, Waffles.
Jackie Flanagan – Office manager Jackie Flanagan has been with the firm for the last five years. She has consistently been making sure that the day-to-day essentials of the office are taken care of. Ms. Flanagan's insights as a long-term residence in Colorado have also been valuable to the firm.
Testimonials
Hear from our clients!
Kim Elliott
05:15 08 Jun 21
I'm so thankful for Jennifer and Christina. They helped get my child custody case settled BEFORE going through a long lengthy court battle. I had a bad experience with another law firm so I was hesitant but they completely diminished any doubt I had. Communication was the most important thing for me and they exceeded that expectation without taking advantage. I highly recommend them
Katie Sickles
23:09 28 May 20
We utilized Jennifer Lewis & team to work with us on drafting up and executing a cohabitation agreement between myself and my long term boyfriend. We had initially met with her at the end of February. Because of the virus, our communication shifted to email conversations to finalize the agreement over the course of a few months. Ms. Lewis and her team were beyond professional, extremely responsive, and easy to work with regarding updates, changes, and questions. She even helped us to find and coordinated a remote notarization over Zoom with a certified notary to execute the agreement. I would absolutely use her again for any needs we had in the future.
Sonja Giguere
03:48 14 Oct 19
At the onset of my divorce, I was scared, fragile, and anxious about what I was about to go through. Jennifer and her team helped to understand my needs and concerns and provided the tools that I needed to help me to feel prepared, supported, and understood. Jennifer and her team were warm, professional, and present throughout the entire process. While I don't wish divorce on anyone, if you must go through it, I couldn't imagine a better team than Lewis & Matthews, PC to be by your side.
Counties We Serve
If you are located in the following counties and need help with marital agreements and other family law concerns, we can help:
Address: 1325 S Colorado Blvd, Suite 503, Denver, CO 80222
(303) 329-3802
Address: 114 Village Place, Suite 206, Dillon, CO 80435
Phone Number: (970) 468-0240
We Can Help You With Your Legal Issue

For an Initial consultation fill out the contact form below.

In Colorado you don't have to obtain a marriage license to be legally married. If you are eligible to be married (i.e.; age of majority, not married to anyone else, mentally capable) then the court looks to a three-prong test to determine if the couple is married under common law. There is no waiting period in Colorado to be married under common law.

Read More >

ontact us for help with Same Sex Marriages in Colorado: Please feel free to give us a call to get your questions answered about the rights and responsibilities associated with Marriage. We are also prepared to provide prenuptial agreement attorney services to bring clarity to what you are agreeing to prior to entering a Marriage. Prenuptial Agreements can set out how to deal with separate property and Marital property as well as issues of maintenance (alimony).

Read More >